Call John N. Nelson 612-747-2527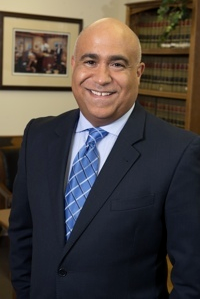 John N. Nelson
John N. Nelson's primary focus has been Criminal Defense since 1999. As such, John is a seasoned veteran when it comes to Criminal Representation & Advocacy handling over 1,000 criminal cases in Minnesota. It is important to note that John is admitted to both State and Federal Courts and the Mdewakanton Sioux Tribal Court. John received his law degree from William Mitchell College of Law and undergraduate degree from University of Nebraska, Omaha. Moreover, although John is solely licensed in Minnesota, if you need assistance outside of Minnesota, you may still want to contact him so that he can make the determination if he might be of assistance.
John is a dedicated and experienced Criminal Defense Advocate. His criminal defense experience started in law school where he interned for the Federal Public Defender's office for the District of Nebraska. After graduation he worked at the Neighborhood Justice Center, where he handled multiple types of cases for indigent clients. That experience gave him the necessary skills needed to successfully defend his clients in misdemeanor and felony trials in his private practice. John is one of the few private attorneys in the whole state to ever win a federal criminal jury trial. After the Neighborhood Justice Center, he worked with a retired Dakota County Judge. That experience was very beneficial in the representation of his clients, because it gave him the ability to develop contacts though out the whole state of Minnesota, and gain years of experience of learning how negotiate in creative and successful ways for his clients.
The trust he cultivates with clients is the very foundation of his practice and success with clients and community. John provides premium legal services to clients and works continuously to strengthen those relationships.
John does not wait until defendants are formally charged with a crime. Early intervention is key because it gives us a head start on the prosecution — allowing more time to conduct investigations, interview witnesses, and research all legal options. Being proactive in a criminal case can often make the difference between facing misdemeanor or felony charges, or whether or not any charges are filed at all!
John is most enthusiastic about watching movies, reading mysteries, and watching college football.